Stephanie Thompson
Registered Psychologist — Counsellor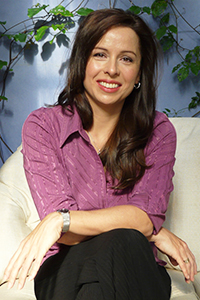 I provide Psychological Counselling services in beautiful Avalon Beach on Sydney's Northern Beaches, in Crows Nest on the Lower North Shore, and anywhere in the world via PsychCam.
I use a modern, enjoyable, solution-focused therapy that I call Therapeutic Coaching, which includes Cognitive Behavioural Therapy (CBT) and other effective methods for enhancing well-being.
You can see me for assistance with…
Improving depressed mood
Calming anxiety or phobias
Relieving stress
Building confidence
Resolving relationship challenges
Improving memory or mental clarity
Solving practical problems in life or work
Illness management (e.g. CFS/ME - see article)
To make an appointment or enquiry, go to the Make an Appointment page, Contact page or call me on 0421 580 177.
Read more about...
Looking for executive coaching or HR services instead?
Read about corporate coaching and other human resources services on the Insight Matters web site.