PsychCam
Remote psychological counselling service via online video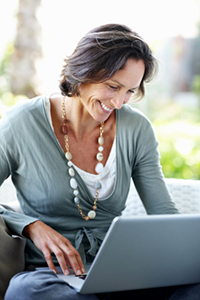 What is PsychCam?
PsychCam is a video-based online Psychological Counselling service via a fast and free Skype connection.
Who should use PsychCam?
This service was originally set up to provide residents of rural and remote Australia with access to effective Psychological Counselling — I call it Therapeutic Coaching.
However, everyone is welcome. If you live interstate or internationally, or are for any reason not able to travel to Northern Sydney, you can utilise PsychCam.
What will you get?
The same service as in-person Therapeutic Coaching, via video. Prices and other details are exactly the same for PsychCam as they are for in-person sessions.
(An exception to this is that Medicare may not give you rebates for video sessions — at least not until psychological services come to be included in Medicare's excellent Telehealth remote care initiative. Watch for updates on the Telehealth website.)
How to make a PsychCam appointment
Ensure that you have a Skype account (it's free!), a web camera and an internet connection.
Make an appointment to schedule your first session.
That's it. I will email you any further details you need, then call your Skype address at the agreed time.