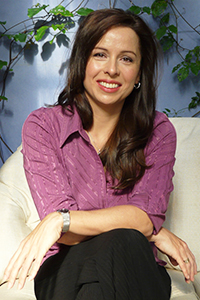 I wear two hats.
One, as a Registered Psychologist and Medicare Allied Health Professional. In this role I use Psychological Counselling to help people resolve mood problems, and all kinds of stressful psychological and life challenges.
The other hat is that of a Corporate Psychologist — a cross between a Psychologist and a human resources consultant. Fancy HR, I call it. If you like, you can read all about that on the Insight Matters web site.
This page here, though, is all about my role as a Psychologist and Counsellor for the general public.
My background
Counselling is a passion that developed early for me, while studying Psychology at university in the UK. It was my Organisational Psychology professor who inspired it — Dr Douglas Duckworth.
He was studying the efficacy of counselling methods employed by Psychologists working for the National Health Service and found, disturbingly, that their interventions simply did not work. On average, zero measurable benefit was being provided to patients. So Dr Duckworth set out to find what did work.
This he did very effectively, and developed a solid reputation for assisting PTSD suffers following disasters in the UK. He played a key role as an early advocate of Cognitive Behavioural Therapy (CBT), which in the years since has proven itself empirically as an effective form of therapy.
This was all long before coaching techniques arrived on the scene, of course. Back to that in just a minute.
It was Dr Duckworth's pragmatic, ethical philosophy of Figure out what works, then do that, or don't bother that really struck a chord with me. I've taken a version of that mantra with me through my whole career, and into every project.
Health Psychology
Health Psychology, especially the science of nutrition as it applies to psychological well-being, is a core passion of mine. I call it Nutrichology. I have studied it for decades yet still find myself astounded by the leverage that correct nutrition can offer for mental health.
At the time of writing (2014) this topic is only just now starting to creep into common discourse. I hope it continues, because nutrition is a very potent yet still terribly under-applied field of mental health knowledge.
Food affects behaviour. To ignore the role of nutrition is indefensible.
Both of my honours theses were nutritional research studies, and my first job was in food research in the University of Leeds' Biopsychiatry Department. I am a member of the Australasian College of Nutritional and Environmental Medicine (ACNEM).
Coaching
I came to coaching via the human resources side of my business and was fortunate to learn from the best in the field.
Across the entire span of my career, mastering coaching techniques has been the single largest value-add to both my human resources and private psychological practices. It is so singularly useful for helping people to get results, and to behave functionally and constructively in the world, that I hope one day it will be part of the core curriculum for all Psychologists and Counsellors.
Therapeutic Coaching
The result of all of the above is something I call Therapeutic Coaching. It's a blended approach to psychological therapy that takes the best from a few different techniques.
What's it like coming to see me?
I like to think that you will feel very comfortable. I'm friendly and straightforward.
I will ask you lots of questions. That's the coaching part. Coaching is not about telling you what to do — quite the opposite. It's about digging into your own intellect and life experience in a systematic way, to really leverage your wisdom and formulate solutions.
Also over the years I've collected a large kitbag of my favourite tips and techniques for resolving mood, anxiety, relationship and confidence problems. So you'll get plenty of those too, if that's what you need, including CBT and allied techniques.
We may also look at diet, to see what scope there is to feed your nervous system better, to help it to produce calm, positive mood and clear thinking.
What you won't get from me is a great deal of retrospective analysis, or anything very Freudian. Yes, looking back can certainly inform what's happening to you now so we might go there, but more of our time will be spent working out what to do about it!
And whilst I will certainly listen, I won't just listen. My approach is very much to work actively with you to devise and implement real solutions to your challenges.